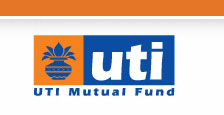 All the fund houses recently are betting big in technology to reach out to real investors to attain their attention. So, after internet, it's now the turn of mobile phones. UTI Mutual Fund (MF) is planning to launch a mobile transaction platform in the coming months. "The UTI MF will be the first fund house in the country to offer mobile phones transaction platform" said Jaideep Bhattacharya, chief marketing officer of the UTI MF.
The fund house is planning on the fact that India has over 500 million mobile subscribers and the market for mobiles is still expanding at a great pace. Hence, there is a large market that can be captured via this medium (Mobile Phones).
To avail the service, you will need to register yourself with the UTI MF website online. This new platform will give you an option to buy, sell, and switch through your mobile itself. The system will be based on wireless technology. At present, based on this system only, UTI MF is offering a mobile-based knowledge platform where investors can get all information about the UTI MF schemes and the market.
This is a very valuable and yet another initiative from a fund house to reach out to the investors after the entry load ban was introduced, UTI hopes to widen its customer base as well as make it more convenient for the people like us to invest in MFs through this latest initiative.

What is your view over this initiative from UTI. Do you think it is of any good to you as a retail investor? Please share your views in the form below.