7 Reasons to be your own Financial Adviser?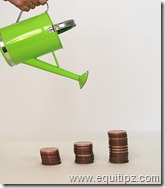 A glance at the TV advertisements or any Business news channel will quickly tell you that there is no shortage of firms or individuals who are eager to help you to manage your finances. Of course they offer no free lunches 😉 Still, why do people nod their heads while hiring a professional financial adviser and instead choose to be their own masters and decision makers while investing money?
I was just reading an article by Manish Chauhan on JagoInvestor "5 reasons why you should hire a financial planner?" and the thought tickled my brain that what are the excuses that people have, not to hire a professional to manage their wealth. I have tried to pen down some of the reasons which people often have when asked why they do not hire services of a professional financial adviser. I hope that you find these reasons interesting to identify a suitable category for yourself and take appropriate action.
I cannot afford financial advice
People often have this excuse that they cannot spare much money to save in the first place; affording a separate adviser on top of that is not their cup of tea. As a matter of fact, there are many financial products with which you do not pay anything extra, because you are already paying for their advice even without paying! I am referring to agents here. (Read about Commission agents earn here and here.) They receive commissions on the product by the company you bought or invested in. This goes to the people who often ask the agents only, to suggest any good investment scheme.
And the commission is financed out of the charges you pay for the product. The only advantage that you get with this is that the charges for the advice are split over the life of the product and you do not feel the pain. But actually you are paying. So, better look out for products that do not have huge commission structures built in or shout for a commission rebate. This will be a win-win situation for both you and the Agent (Financial adviser)
I am not wealthy enough to have an adviser
However large or small are the savings that you have, you have to invest wisely. What I think is, the smaller the amount that you have as savings, the safer you should be while investing and making the right financial decisions since you cannot afford to make mistakes. Some of the financial advisers are even willing to give time to the smaller clients. Maybe they think that as they grow bigger, they will grow with them 😉 while some are totally not as smaller the investment, smaller is the commission they get on the investments.
Also Read: First Time Investing – Learn How Not To Fail On Your Debut
I do not trust Financial Advisers
There is another bunch of people who want to be their own financial advisers for a simple reason that they do not trust the professional advisers. There may be some cases where the financial advisers are only looking for their benefits but it would be a big mistake to tar all advisers with the same brush for the reason that there are many skilled, knowledgeable and trustworthy advisers throughout the length and breadth of India. The trick is to spot these genuine ones and to avoid their less honourable colleagues. Definitely, the more you become aware about your finances, the less likely are you to fall prey to such fraudsters who are only in the market to make money at the cost of your trust. Go out, find a good adviser and start investing.
Advisers are just pushy Sales People
Fraud from an adviser is a rare possibility but there are other ways in which an adviser can let you down. The commission system that we talked of in the Point 1 is a less ideal way to pay an adviser who is supposed to have your best interests at heart. What I mean by this is, there are in-built incentives for advisers to recommend products to you that generate commissions rather than those which do not. You benefit from that or not, that is a different story.
A good adviser will not be swayed by the amount of commissions he gets by selling products to you. Doing the opposite will not only be unethical, but will also be bad business as such advisers cannot have a good base of satisfied customers and cannot survive for long.
You, as an investor, can avoid the possibility advice biased advice due to commission by choosing an adviser who takes fees instead.
I don't know how to find an adviser
This is a set of people who have a plain excuse that finding an adviser is a tough job for them as they do not know how to find one. To help you with that, there are 2 kinds of advisers, one type is who act as agents of a company whose products they sell. Others act as your agent (and charge fees) and can recommend products from the full range on the market. (also called independent advisers)
People in this bucket should understand that finding an adviser is one thing and finding a 'good' adviser is totally another. According to my advice, one should go with Independent advisers as they can give you unbiased advice about any product without being worried about their commissions. All they are worried is their fees and of course they can offer good advise 😉
I will save Money handling my own Finances
Whether you pay fees or your adviser receives commissions, it is true that you have to pay from your hard earned savings to your financial adviser. So, can you save that money by doing this job yourself?
Of course Yes, many people do this by not going to a fee-charging adviser. But, the people in section take care of a few things. The charges that you save by not paying to an adviser, could be trivial compared to the losses if you end up choosing the wrong product. If you have any doubts, it is better to pay and take advice rather than landing up in any problem later.
Handling my own Finances will be Fun
Not many people can be found in this bucket but as far as I am concerned, this is the best reason for being your own financial adviser. You get to learn a lot from your experiences (true for me) and also, many factors such as trust, sharing your secret information, or giving the management of your wealth in somebody else's hands, are also dealt with.
And having this reason, if at any point in time you feel that this is not much of a satisfying and an enjoyable experience, y0u are free to find a professional adviser for yourself.
Conclusion
If you have any other reason not to have a professional adviser than just to have fun, better go for one.
I have tried to cover all the major reasons that people have in minds not to have a professional service to manage their finances. You need to decide now which category you fall in and take suitable action to start taking one step forward towards your financial well-being.
So, what category do you fall in. Please list down any other reason that people have on not to have a financial adviser, if I missed out any other class of people. What are your views on hiring a professional to take care of your finances?