What is a CIBIL Credit Information Report (CIR)?
In this viral era of high spending, today everyone wants to have everything. Is there an actual need for that or not, that is a different story altogether. The irony of the situation is that today people spend much more than what their forefathers ever did.
Rising salaries, the desire to own a property in one's early twenties, the choice of a huge variety of lifestyles, a growing economy, an ever-increasing number of entrepreneurs joining the race to do something new, new business establishments, etc. are leading to a tremendous amount of money flowing on all sides.
In such scenarios, money flow is a key factor in a progressive economy and this means there is a lot of lending from the institutions. This gives rise to situations in which the maintenance of records for such transactions seems to be the need of the hour. How does one keep a tab on all the credit lent, how does one identify defaulters and refrain from re-lending to them to avoid bad debt? As an answer to these questions, Govt. of India and RBI came together with CIBIL as the solution.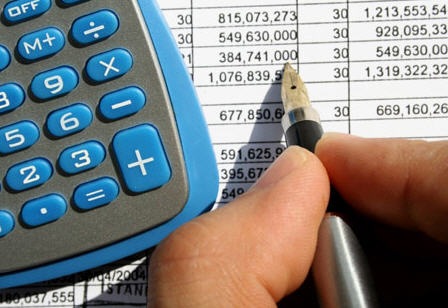 <Image Credit>
Some time back, we informed the readers regarding the Credit Rating system in India as a part of which we highlighted the CIBIL Credit Report being made accessible to the individuals. Now that the system is in place, many of us still do not know about it and are often surprised when they apply for a Credit Card or Loan and the application gets rejected by the bank.
So, I thought that there is a need to make people aware about this and that is what compelled me to write a post on this topic. When we talk about CIBIL Credit Information Report, there are a lot of questions that pop up in the mind. The very first of them being "What is a CIBIL Credit Report?".
Taking this into account, in this article I am going to provide information about CIBIL and the brief about Credit Information Report. There are many more queries that people have regarding CIBIL like:
How do you come to know if your name is in the CIBIL Defaulter's list?
How to access your CIBIL Credit Information Report (CIR)?
We will be taking up these in the upcoming posts. You can subscribe to us to receive the future articles in your mailbox.
So, now lets understand the basics about Cibil; What is CIBIL, how is it operated and how is it beneficial and some more things about CIBIL.
What is CIBIL?

CIBIL (Credit Investigation Bureau of India Limited), which is currently the India's first and the only fully operational credit information bureau, is a huge repository of information, which contains the credit history of commercial and consumer borrowers. CIBIL provides this information to its Members in the form of credit information reports.
How old is CIBIL?
For all those who are not known to this, CIBIL is one of the 4 credit bureaus that have been licensed by the RBI under the Credit Information Companies Regulations Act, 2005 (CICRA). CIBIL, though, is the only one that has been operational for around a decade now and has the credit repayment history of around 14 crore loans and credit cards.
Who is the owner of CIBIL?
As per the information on CIBIL website, CIBIL's equity share is held by State Bank of India, Housing Development Finance Corporation Limited, Dun & Bradstreet Information Services India Private Limited and Trans Union International Inc. The shareholding pattern is in the proportion of 40:40:10:10 respectively.
Recently, there has been a change in the shareholding pattern, including various categories of Credit Grantors. The distribution is as shown in the chart below: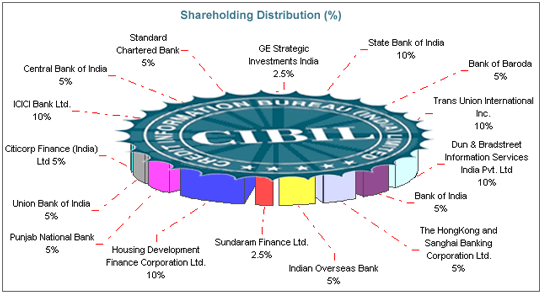 Who all are the members of CIBIL?
All the Credit Grantors; Banks, Financial Institutions, State Financial Corporations, Non-Banking Financial Companies, Housing Finance Companies and Credit Card Companies are the Members of CIBIL. These members only provide the information about the individuals' credit history which can later be used by the other institution while taking decisions to lend money to that individual or not.
What is a CIBIL Credit Information Report?
A Credit Information Report (CIR) is a factual record of an individual's (borrower's) credit payment history compiled from information received from different credit grantors which are the CIBIL members. It contains all the information about a borrower's transaction in the past. Its sole purpose is to help credit grantors make informed lending decisions. Slowly and gradually, all the lending agencies have started using the CIBIL Database before they lend money to any person/company.
How would I know if my name is in CIBIL Defaulter's List?
There is one simple way to know if your name in the defaulter's list. Whenever you apply for a loan or a Credit Card Application and everything is in place from your side, but your application gets rejected without any reason, then there is a chance that there is something wrong that the bank or the concerned institution found in your CIBIL Record.
As per the RBI guidelines, if something of this sort happens, the concerned bank has to let the consumer know the reason for this rejection. So, you will come to know if something is wrong in your Credit Report.
Or, the other way is to apply for a Credit Information Report directly from CIBIL to see if everything is in the right place in your report. You can even get the report just like that out of curiosity, to see what you have been doing since some years just like I did. 😉
We will discuss about how to get the access to your CIBIL Report in details here on EquiTipz. Subscribe to EquiTipz to keep you updated when we do that.
Can I get a copy of the CIBIL CIR?
YES. CIBIL has, some time back, started offering the CIR through an interim solution. This interim solution is kind of a testing phase and based on the learnings from this interim phase, CIBIL will be able to operationalize the full-fledged Consumer Relations System.
In this interim phase, CIBIL will be manually handling consumer requests for a copy of their credit information report(CIR).   As a future plan (which excite me :)), CIBIL is also developing the infrastructure, systems and processes for an automated solution that would be needed to enable an individual direct access to their Credit Reports from CIBIL on-line.  The full-fledged Consumer Relations System will have world-class features that will allow consumers to access their report on-line and banks will be able to respond to errors via an on-line maintenance tool. We will keep you updated about this when this happens. Also, we will take up the topic on how to get your CIBIL Report. Subscribe to our email updates now.
I hope that this article covers almost everything about CIBIL and by now you must have atleast some idea on "What is CIBIL", please highlight if I missed something. Also, please contact us or comment below if you did not follow anything.